Flying High Over Ontario - A Bush Pilot's Journey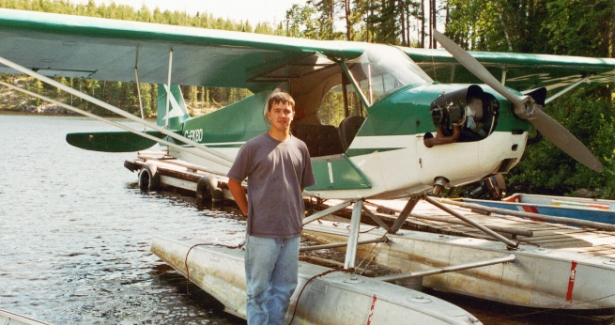 Over the last 100 years, bush flying has been used in Northern Ontario as an important resource for reaching otherwise inaccessible areas.
Many bush pilots across the region have made their living by utilizing their expertise in flying highly customized, rugged aircraft to commute people and cargo to the most isolated areas throughout the northern wilderness.
It is a necessity for which many camps and lodges in the area rely to transport their guests and goods to and from their destinations. Most remote outposts each have their own personal bush pilots to whom they entrust this incredible responsibility. For one man, however, being a bush pilot is more than just a necessity.
It's a way of life.
Erik Lohn, operating bush pilot for KaBeeLo Lodge located 50 kilometres outside of Ear Falls, Ontario, is a man of great integrity who, through his awe-inspiring commitment to his craft and family, makes his living by navigating the remote areas of the dense northern forests.
KaBeeLo Lodge
1.800.233.2952
info@kabeelo.com
Winter Contact October thru April
PO Box 189
Prior Lake, MN 55372
952-447-2952
952-447-2194 (fax)
Summer Contact May thru October
PO Box 670
Ear Falls, ON
P0V 1T0
807-222-3246 (+fax)