Literally hundreds of miles of Ontario roads & timber "cuts" to ride - end your day with Pike & Trout fishing on Confederation Lake and a home cooked meal.
4 Wheelin'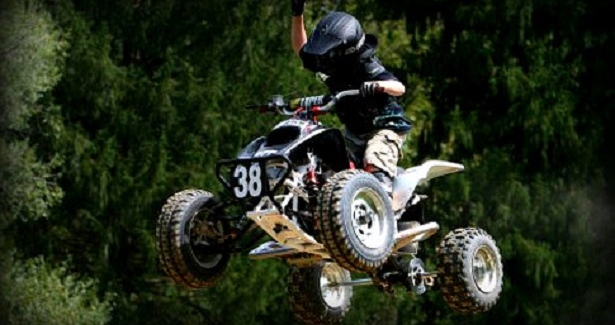 4 nights/3 days $699.50/person (plus tax)
Load up your all terrain vehicle (ATV), hook on the trailer and head to KaBeeLo Lodge where there are literally hundreds of miles of Ontario roads and timber "cuts" to ride. Drive to the lodge, park your rig, pile in your cabin, enjoy some home-cooking and get ready to ride. The terrain is "rider friendly" for anyone and everyone. Head out for the morning, head out for the afternoon or head out for the entire day and ride, ride, ride! On your ride you can keep an eye out for wildlife (we have lots of moose, eagles, grouse, black bear) or stop and pick some blueberries while in season. When you get tired of riding and need a break - how about some fishing on Confederation Lake for northern pike and lake trout which the lodge chefs can cook up for you however you like. Riders welcome from mid-May through September.
HERE IS WHAT YOU GET:
Fully modern cabin on Confederation Lake
Home cooked-meals
Maps of the riding areas
5 gallons of ATV fuel per person per day (if required)
Fully equipped boats & gas
Fishing on Confederation Lake
The best hospitality and service in NorthWestern Ontario
HERE IS WHAT YOU NEED TO BRING:
ATV, side-by-side or other
Helmet, gloves, boots prtective eyewear
Fuel container/gas can
Clothing
Fishing equipment
Ontario fishing license & outdoor card (if applicable)