Super-remote Wavell Lake NOW OPEN for 7-day hunt. Walleye & Pike fishing included.....
Black Bear Hunt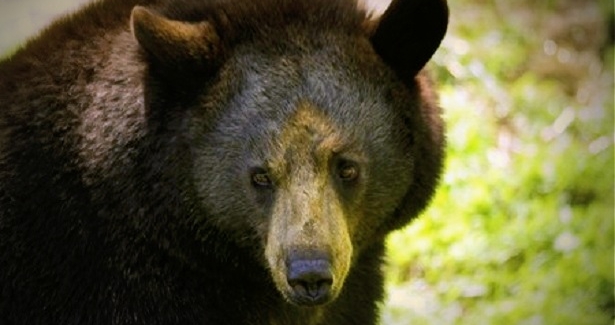 2021 Rates Coming Soon
Black Bear Hunt | 2020
With an abundance of black bears - numbers estimated at 75,000 to 100,000 - Northwest Ontario offers some of the most promising hunting opportunities for this big game animal. For those wanting a first class bear hunt experience, KaBeeLo Lodge offers a "Main Base" or a "Fly-Out" bear hunt package. Package rates are based on a 2 person minimum.
2020 Bear Hunt Opener: August 15th
PACKAGE #1: MAIN BASE BLACK BEAR HUNT
6 Nights/5 Days $2,330 US$/person (plus tax)
PACKAGE INCLUDES
6 Nights/5 Days, meals and accommodations at our main base on Confederation Lake
Home cooked meals in our guest dining room
Bear tag
Baited hunt sites
Permanent and portable tree stands, ground blinds (see below for additional details)
Semi-guided hunt
Transportation to and from hunt sites
Skinning and bulk processing
Boat, motor and gas for fishing on Confederation lake
Export permit
NOT INLCUDED
Snacks & Beverages
Ontario hunt & fish licenses
Gratuities
Sales tax
STAND & BLIND DETAILS
Stands & blinds are positioned for ALL types of hunters: bow & arrow, shotgun with slug, rifle set to lowest scope setting
Secure tree stands are set approixmately 5-8 ft above ground for ideal visibility and shot
Shot distance from stand/blind to bait area is typically 40-80 ft, some as far as 200 ft
PACKAGE #2: FLY-OUT BLACK BEAR HUNT
ONLY 1 SLOT (2 hunters) PER SEASON. This exclusive hunt package is geared towards hunters who are well equiped and desire a self controlled black bear hunt experience. KaBeeLo will fly your group out to our Wavell lake outpost where you can establish your personalized bear ground blind(s). Wavelll Lake is big and round; 3x3 miles with very few islands and huge sandy beaches which enable the hunter to monitor the shoreline from great distances.
10 Nights/9 Days $2,999 US$/person (plus tax)
PACKAGE INCLUDES
10 Nights/9 Days at Wavell Lake outpost
Bear tag
2-way Floatplane transportation
Generous supply of food & ice
Boats, motors and gas
Satellite phone (free calls to KaBeeLo base only)
Mid-week re-supply
Export permit
NOT INLCUDED
Ontario hunt & fish licenses
Ground blind
Bait or baiting
Guide
Pillow/sleeping bags
Snacks & beverages
Gratuities
Sales tax
Skinning & processing
ADDITIONAL INFORMATION/SERVICES
DEPOSITS
Bear Hunt packages require a non-refundable $1,500 US$ deposit/person to reserve your spot
Cash or personal checks are accepted tenders for deposits and due within 2 weeks of making your hunt reservation
DON'T FORGET TO BRING
Valid licenses & outdoors card (see details below)
Hunting equipment (weapon, ammo, knife etc.)
Personal gear (camera, clothes, binoculars, coolers)
Fishing Gear (fishing poles, license, tackle box etc.)
Valid passport
SERVICES
Hunt & Fish licenses are NOT included
Hunt licenses need to be purchased in Ontario, visit "www.huntandfishontario.com" for additional information. Please notice that a current/expired hunt license is needed to purchase an Ontario hunt license.
Required firearms declaration form "RCMP 5589/CAFC 909" or visit "www.rcmp-grc.gc.ca"for details.
Be sure to check out our special options listed on the "trip information" page