Travel Tip: Whichever path you travel - be sure to follow the power lines!!!!
Traveling to KaBeeLo
Traveling to Kabeelo
Every year we asked about the "best way" to get to KaBeeLo Lodge. Of course there, are several answers to that question!
For most guests, the easiest and most convenient option is to drive, while others prefer to arrive by plane. Listed below is a sampling of options.
Driving
The recommended route is to drive from International Falls/Fort Frances (on the Minnesota-Ontario border) to KaBeeLo Lodge. All of it is paved highway except the last 38 miles which is a two-lane gravel road. You will have no problem getting gasoline or diesel products. Most suppliers will take credit cards or U.S. Dollars.
Once across the border:
Travel EAST on Hwy. 11 to Hwy. 502
Drive NORTH on Hwy. 502 to Hwy. 594 & go EAST into Dryden
From Dryden take Hwy. 17 WEST to Vermillion Bay & Hwy. 105
Head NORTH on Hwy.105 to Ear Falls
Turn right on Hwy. 657/Goldpines Road (Intersection with "4-Seasons Tackle Shop") in Ear Falls & FOLLOW SIGNS & POWER LINES to KaBeeLo Lodge
From Hwy 657 (all gravel road) - travel about 1 mile then left onto Wensaga Road (signed).
Travel ~ 1/2 mile on Wenasaga Road, and turn left onto South Bay Rd (signed).
From here it's ~37 miles to our driveway (signed). Be aware & careful of logging trucks!
Using Google Maps? Be sure to select the "Kenora unorganized" option when you search for KaBeeLo Lodge. Do NOT select "30 Spruce Street".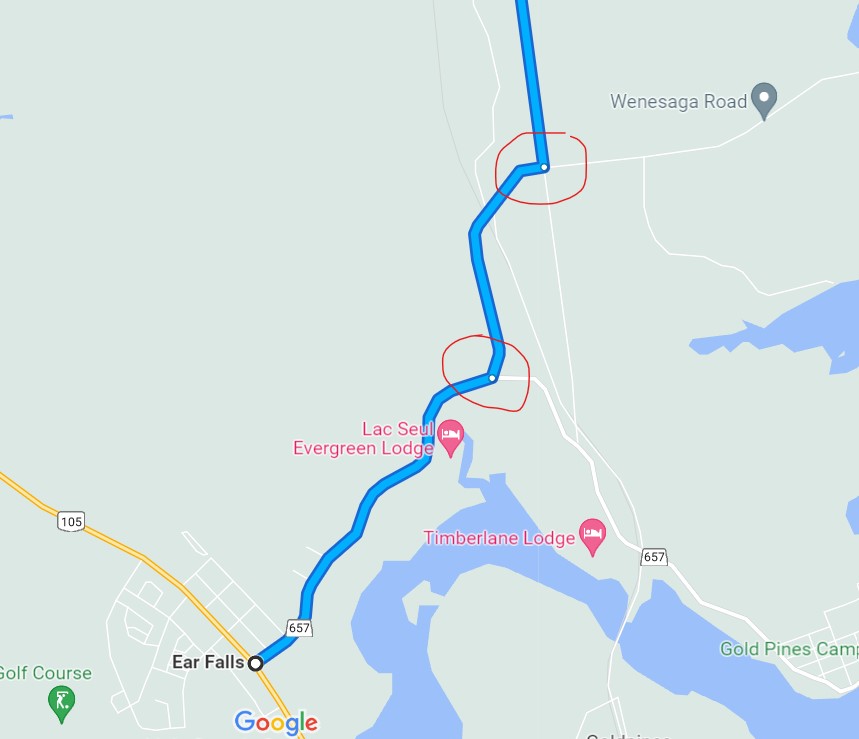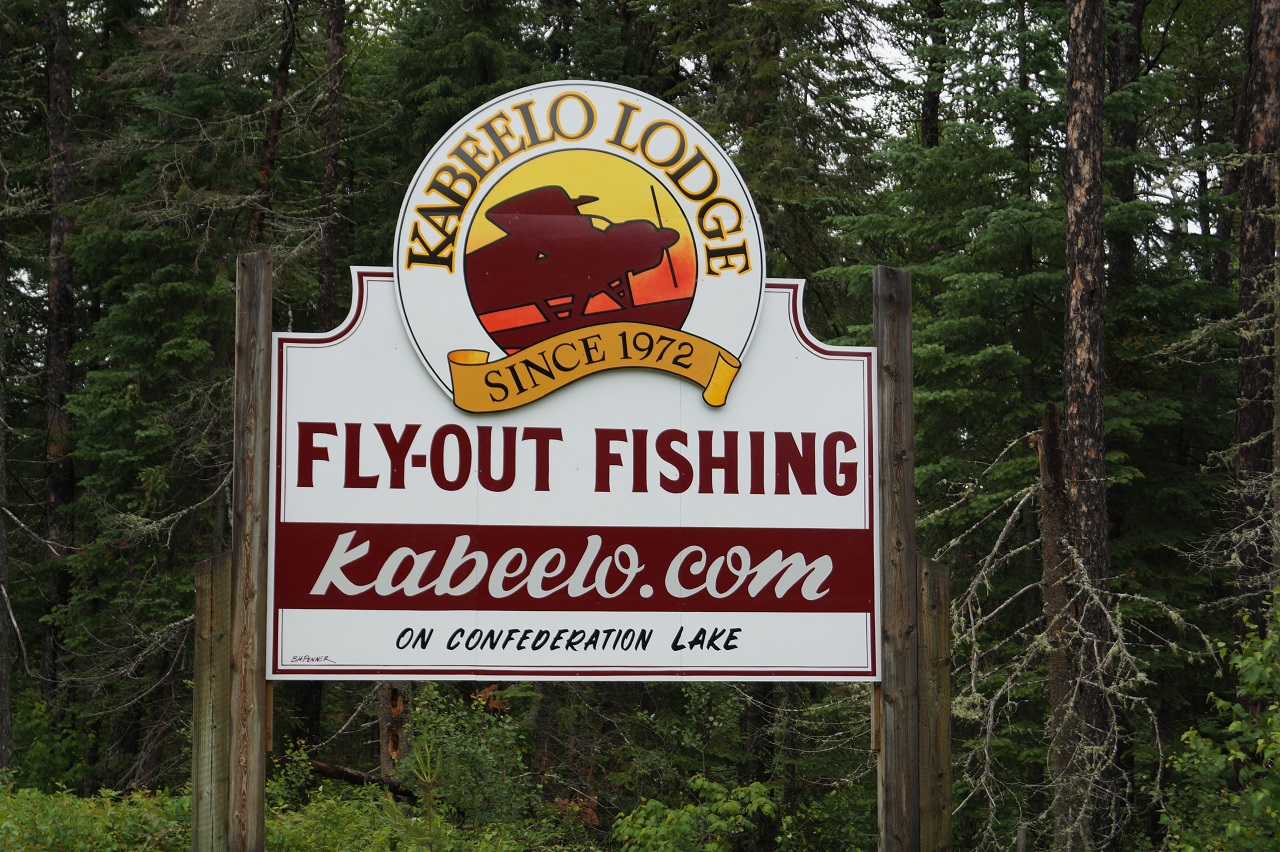 Fly and Drive
Major airport destinations to consider are Kenora (Ontario, Canada), Winnipeg (Manitoba, Canada), International Falls (Minnesota), or Duluth (Minnesota).
Each airport has car rentals available. Driving time to the lodge is about 5 hours from International Falls and Winnipeg; 3 hours from Kenora and 7 hours from Duluth.
Fly only
For those wishing to avoid any significant drive time, the recommended route is to fly from Winnipeg Manitoba, then on Bearskin Airlines to Red Lake Ontario then charter KaBeeLo Airways, Ltd. to meet you in Red Lake Ontario.
For information on Canadian airline travel, please contact Red Lake Travel at 1-800-465-3305. Pricing on charter services is available from KaBeeLo Lodge Inc.